WOB Trio Recessed Cabinet Installation Frame
Price: £69.00
The WOB Trio Recessed Cabinet Installation Frame allows for a stunning recessed bathroom cabinet. The frame fits into the void in the wall. As a result, it eases installation allowing simple and quick access to work.
Detailed Information
For Use with RC03-1003. Aids in easy installation
Brand

WOB

Product Code

EPCA-05-1505

Availability

Delivery within 5 - 10 days

Guarantee

5 Years
Product Dimensions
Technical Image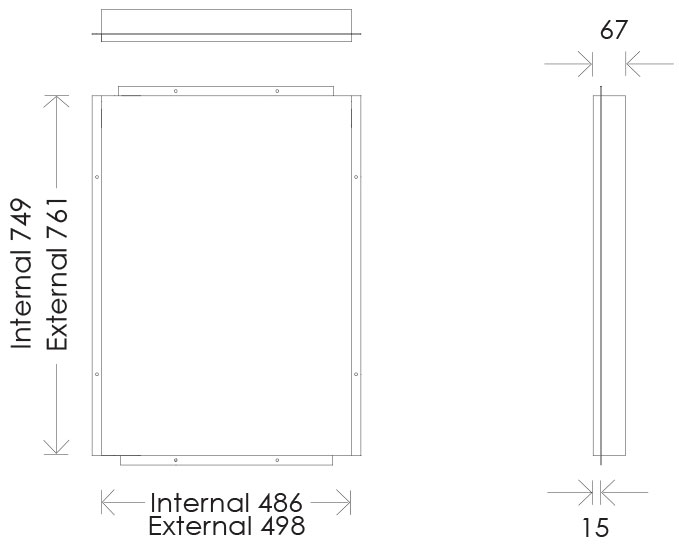 Sizes

| Width | Depth | Height |
| --- | --- | --- |
| 498mm | 67mm | 761mm |
Delivery and Returns
We aim to get delivery orders within 5 - 10 days, unless specified otherwise. For more delivery information please see our delivery FAQ's.
All items (apart from custom orders) can be returned up to 14 days from delivery. All returns must authorised by West One Bathrooms Online and must be undamaged, unused and in their original packaging. More information on returns is available here